Are you ready to pursue your goal of starting a home staging business? School of Home Staging offers convenient home staging courses, including home staging certification online, so you can get started quickly.
Home Staging Courses | Home Staging Certification Online
We're excited about our courses for home stagers and we can't wait to have you as part of our school. We take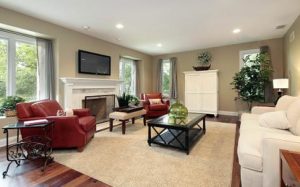 pride in the fact that we provide a quality home staging education that can help you start on a new, lucrative career path. Our program is built on twelve years of home staging training experience, which will be an advantage to you as you get started on your new career.
How does our program work? Simple, just choose the course that suits you best from our options below. Checkout securely via PayPal (no PayPal account needed) and you'll receive your course material right away so you can get started.
---
Home Staging Courses
 If you want to move forward quickly with your home staging training, you can sign up for our Home Staging Business Course (without certification). You'll gain in-depth home staging info along with a business start-up guide to get started making money with staging, at our most affordable price.
 Our Home Staging Certification Online Course is available if you're interested in all of the home staging and business start-up info as well as our CHS (Certified Home Stager) Certification. Our Home Staging Certification online course can be completed in as little as one weekend.
 Are you a Realtor? Our Home Staging Certification for Realtors course can help grow your business. Offer your clients more value and set yourself apart — plus, staging can help sell your listings faster and for more money.
---
You can start our home staging courses with any level of experience with staging and/or interior decoration — we will gently shape you into a staging professional with our tried-and-true "baby steps" process.
You can take our home staging courses at home, totally on your own schedule. Read through our training material at your own pace. (You can even do it on your smartphone.)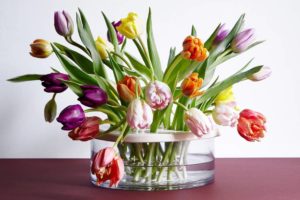 Complete the self-assessment exercises along the way so you can use our helpful activities to lock in your knowledge.
The Home Staging Business Course & Home Staging Certification Online Course programs were designed to quickly get you going in your new career as a home stager. Our courses will teach you how to stage homes, set up your business, set your fees, and get clients, without having to do any cold-calling.
Benefits of Having Your Own Home Staging Business
You'll have the freedom to set your own schedule and take vacations when you want to.
Be your own boss. Just think about that for a minute. You call the shots.
You can finally do what you were meant to do, using your knack for colors, design, and making things look great.
Enjoy the rewards of helping clients through an important time.
Get paid what you're worth, with typical staging fees averaging $75 per hour and up.
Home staging certification is not a requirement for becoming a home stager, but it's an option that's here for you if you want it. Once you complete our certification exam, you'll receive your CHS designation and certificate.
Choosing the Best Home Staging Course
Finding the best home staging course is important and there are a lot of things to consider, including the instructor's background in home staging, cost, time frame, and format.
At the School of Home Staging you'll benefit from:
Over 12 years of online home staging instruction experience
Affordable business start-up guide and certification available
A streamlined course designed to give what you need without getting bogged down by information that doesn't pertain to running your new business
An easy online format
Home staging certification (online program) that can help you get clients
Training that works around your schedule
The flexibility to go at your own pace
Over the course of 12+ years in online home staging training, the staging experts behind the School of Home Staging have gotten the instruction process down to a science. Our teaching methods are proven to be effective, as well as being fun and interesting for you as a student.
Home staging is one of the best career choices for you if you're creative, artistic, love decorating, love paint colors, enjoy touring homes for sale, have a knack for throw-pillow placement… any of this sound familiar?
Home staging works great for career-changers, people wanting a healthy part-time income, and anyone who wants to own and grow a fun, lucrative business.