Welcome to SHS! Start your new career with our home staging courses (online format)
I have been in the home staging training field since 2005, and during that time I've always made courses as affordable as possible, including offering affordably-priced (and free) home staging courses online.
I feel a personal responsibility to share this career and help other visual/creative types who haven't quite found their job or business niche. Home staging is a great way to make a good living.
Update: New Free Home Staging Course Coming Soon
Please note that we're offering $50 off certification courses with the code CURBAPPEAL. It's our way of trying to help you move toward your goals as we navigate current challenges together.?
Home staging has been good to me and I want to do my part to remove barriers to entry for anyone who wants to enjoy this rewarding field. A lot of courses are out of reach for new stagers who want to get started with a new career, simply because of the high course fees.
If price is an obstacle, one way you can get around that is to choose a program that offers a payment plan so you can spread the payments out over a number of months.
If you have the budget, I would really recommend going with Staging Diva training as it's the best you can get. You can purchase the courses one at a time or all at once (which is a better deal) but either way you'll have an excellent teacher.
There is also some free Staging Diva material that you can check out for some useful tips:
If you want to invest less but still hit the ground running with your new business, our home staging courses will give you a good education in how to stage, as well as the basics of getting your business going, setting your fees, handling clients, marketing, and more.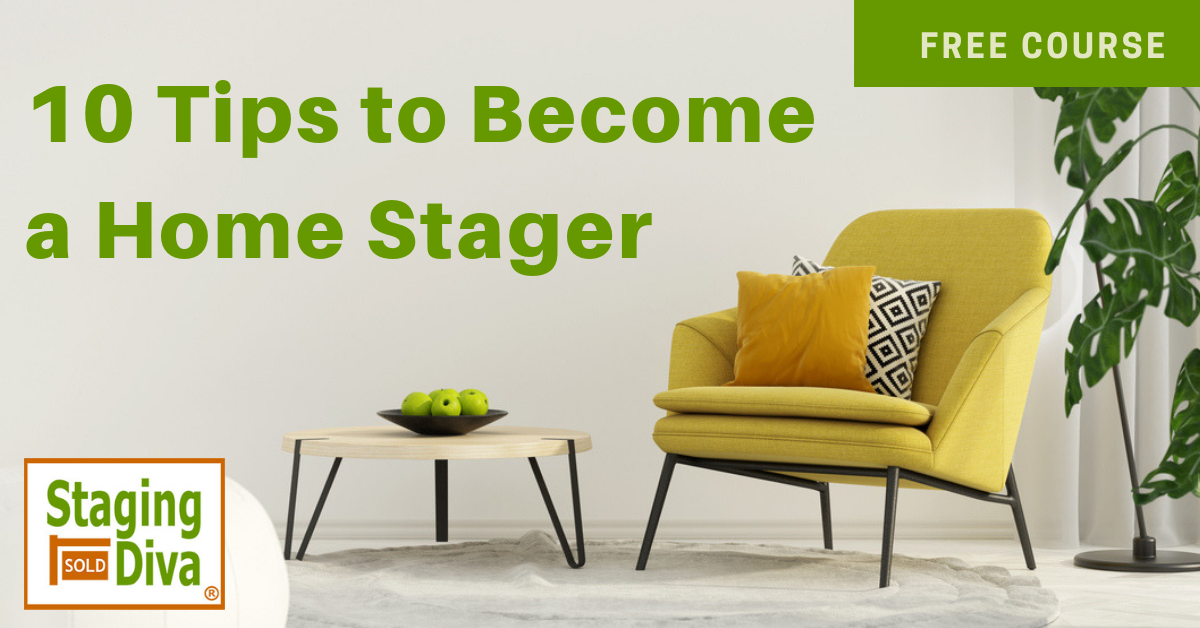 Some recommended products may use affiliate links. schoolofhomestaging.com is a participant in the Amazon Services LLC Associates Program, an affiliate advertising program designed to provide a means for sites to earn advertising fees by advertising and linking to Amazon.com. Amazon and the Amazon logo are trademarks of Amazon.com, Inc or its affiliates.
If you have a moment, please let us know what challenges you have faced when seeking home staging training. We are always looking for ways to improve and serve you better.